UNION COUNTY — The doors to their dining rooms may be closed, but this is not preventing Uni…
LA GRANDE — Art Center East is staying open through April.
LA GRANDE — While Gov. Kate Brown's "stay home, save lives" order is necessary, isolation ca…
LA GRANDE — The Union County Sheriff's Office received an upgrade in the form of computers f…
LA GRANDE — Union County is up to three confirmed cases of the new coronavirus, and the Oreg…
UNION — Autumn Daggett was an offensive spark and a clutch performer for the Union volleyball team last fall as she helped the Bobcats to a 24-4 record, a perfect season in Blue Mountain Confe…
Sign up for our newsletters
News Updates

Would you like to receive our news updates?
Sports & Outdoors

Would you like to receive sports and outdoor updates?
My right boot puffed dust and my left sunk into grainy snow of the sort that's usually squeezed into a paper cup and slathered with intensely sweet syrup that turns your tongue an artificially…
Poachers don't just steal from hunters, Yvonne Shaw emphasizes — they steal from every Oregonian.
I was driving through the sage, hoping to find a mild spring breeze and the early buttercup, when I glanced in the rear-view mirror and saw a cloud of dust roiling in my wake.
Social media has been something of a boon for many of us during the coronavirus outbreak. In our efforts to stay home and save lives, Facebook and other platforms have helped us, well, be social.
Between 100,000-240,000 Americans will die from COVID-19 unless there is an immediate nationwide stay home/stay healthy/save lives order. More than 10 million Americans have lost their jobs. A…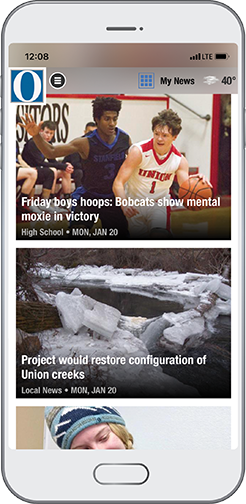 Get breaking news!