JOSEPH — A sense of normalcy is beginning to return at Joseph Charter School after a fire in…
SALEM — Republicans in the Senate boycotted a floor session Monday morning, putting a stop t…
HERMISTON — Ashli Palmer's Walmart career has funded two college degrees, but the company ha…
ELGIN — U.S. Sen. Jeff Merkley told Union County residents he supports limiting the number o…
LA GRANDE — Union County volunteers who want to assist flood victims in Umatilla County can …
JOSEPH — A sense of normalcy is beginning to return at Joseph Charter School after a fire in January damaged the school and burned much of its gymnasium.
BEAVERTON — All season long there was a hope that the La Grande girls swim team would be able to break through and claim the program's first state title.
Sign up for our newsletters
News Updates

Would you like to receive our news updates?
Sports & Outdoors

Would you like to receive sports and outdoor updates?
There are millions of trees in the Wallowa Mountains but sometimes it only takes one to stop a bunch of Boy Scouts.
My son Max was so focused on following the heading on his new compass that he didn't notice he had dropped one of his black ski gloves.
The annual Christmas bird count in Baker County yielded 71 species and thousands of individual birds.
For those of us who are strong advocates for climate change reform in our state, the inconvenient truths surrounding the latest climate change legislation — Senate Bill 1530 — before the Orego…
Oregon Gov. Kate Brown last week threw her weight behind the effort to remove the dams on the lower Snake River.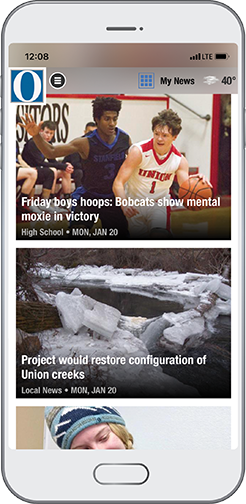 Get breaking news!